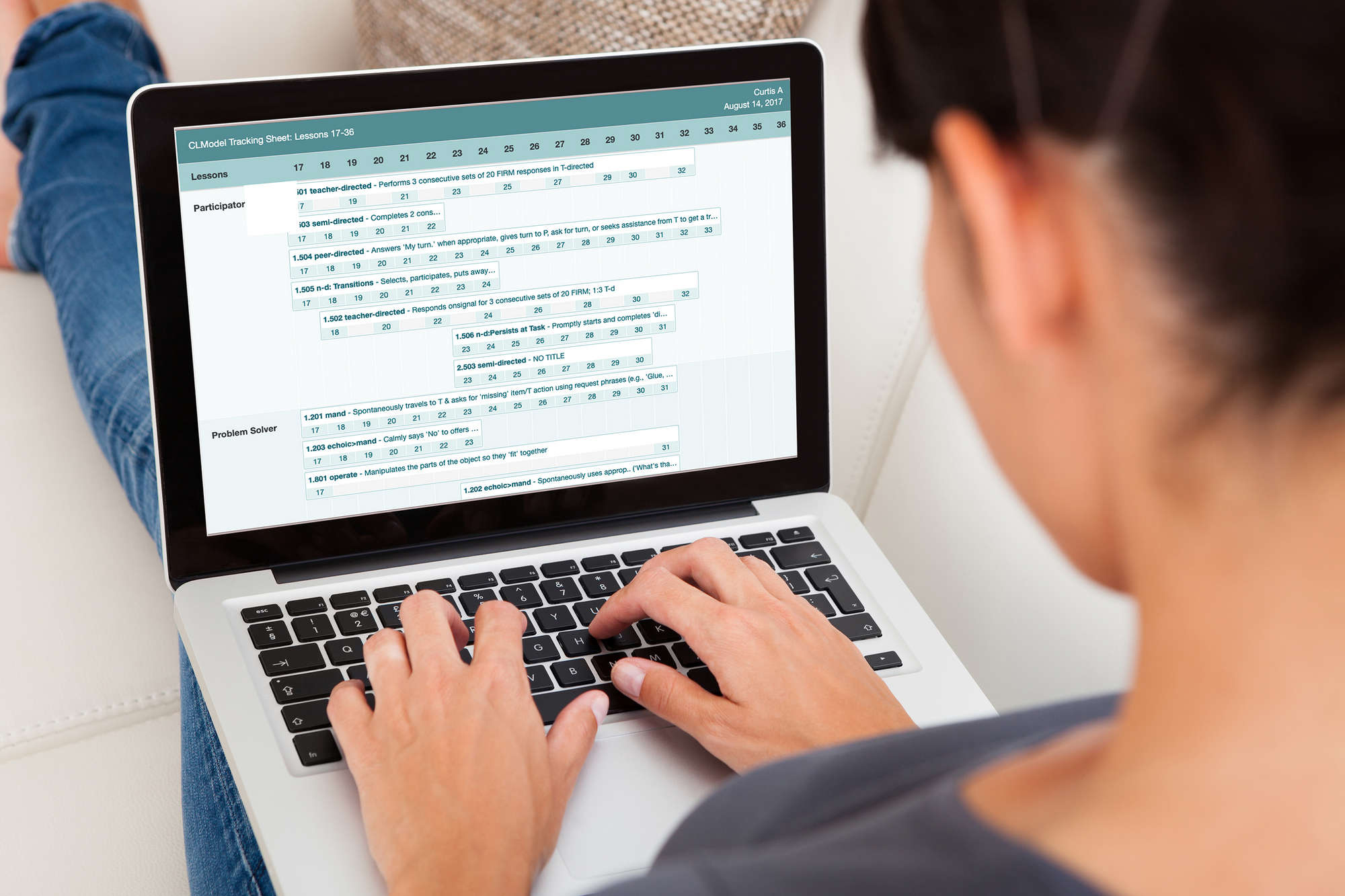 PRODUCTS
POWERFUL
PRODUCTS
POWERFUL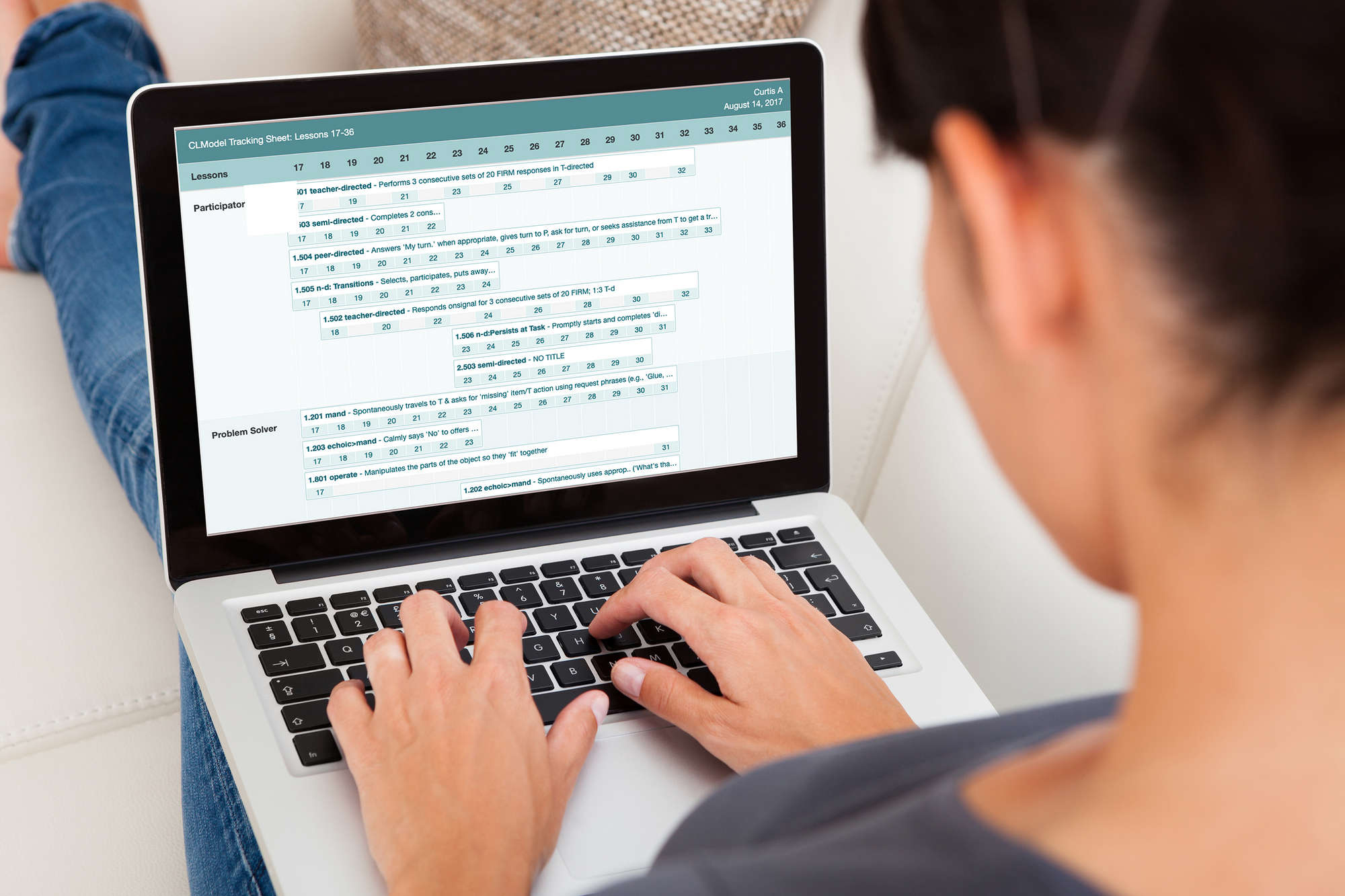 PRODUCTS
POWERFUL
PRODUCTS
POWERFUL
COMPETENT LEARNER MODEL COURSE OF STUDY
The CLM CoS creates a framework for all members of a learner's programmatic team to effect profound, systemic and enduring progressive change for each unique learner.  The path to this result is through engagement in TUCCi's Course of Study.  The Course of Study is a series of online units with which both ABA professionals, school and district team members and most importantly family members can study the CLM and simultaneously implement its principles and practices across all learning and living environments.
For questions about the Course of Study please contact us.  To sample the Introductory Unit of the Course of Study please visit our eLearning Store, Inc.
CLMMIS - COMPETENT LEARNER MODEL MANAGEMENT INFORMATION SYSTEM
The CLMMIS provides a learner's program team members centralized access to an online folder which details all aspects of each learner's program.  This allows the team to record and monitor each learner's progress through their CLM based individual treatment plan.  The CLMMIS was developed to address the needs of ABA programs by providing tools to assist with the tasks of ongoing assessment (CLRA – Competent Learner Repertoire Assessment), reinforcer survey, and a scoped and sequenced curriculum with placement test, job aids, and data collection.  This HIPAA compliant application can be accessed by administrators, active team members, and family to monitor student progress.  Tucci Learning Solution's revolutionary Worksheets for Selecting and Designing Contingencies (detailed below) is embedded in the CLMMIS and therefore accessible as each learner's treatment plan is implemented.
For questions about or to gain access to the CLM Management Information System please contact us!
Our curriculum and course of study is proven and is being translated into Spanish, Chinese Simplified, Italian, French, and Arabic.
SELECTING AND DESIGNING CONTINGENCIES
This revolutionary TUCCi publication compiles many of the contingencies known to reflect 'best practice' for achieving ethical change in problematic behavior.  For service providers already familiar with the principles and operations of behavior analysis, the worksheets contained within this book will serve as a convenient means of standardizing your communication and documentation of procedures.  For those less familiar with Applied Behavior Analysis the book will provide an overview of the critical concepts, principles and operations of applied contingencies.  Most importantly TUCCi intends that this publication will assist the service provider in selecting and delivering the right contingency, for the right reason, and in the right way for each and every consumer of ABA services.
Selecting and Designing Contingencies can also be accessed through the Competent Learner Model Management Information System (CLMMIS).
Selecting and Designing Contingencies is available in the eLearning Store.
A digital edition of the manual with embedded video content is also available through iTunes.
The Fluency FlashCards App* is a web based application that is used to create a "deck" of cards that are utilized to learn terms to fluency across a wide variety of educational platforms.  From a graduate student studying terms for the BCBA exam, to a third grade class polishing their math facts, this application has almost infinite possible implementations.  Developed by TUCCi Founder Vicci Tucci and Dr. Kent Johnson, a Precision Teaching pioneer, this product is available for 6, 12 and 24 month subscriptions through the eLearning store.  Each subscription includes training videos on how to create the perfect deck for any subscriber's proficiency needs.  Also coming soon: content specific decks available for purchase at the eLearning Store which can be used in conjunction with the Fluency FlashCards App.
*Though this app can be used in conjunction with the Competent Learner Model and Course of Study, it is a stand alone product and can be used for any educational fluency needs.